Tsukushi-chan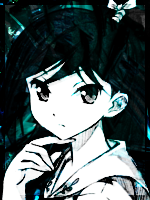 Posts

: 4


galaxy point

: 8


Join date

: 2014-06-23


Age

: 28


Subject: orichalcos brandon [Power Abuse] Mon Jun 23, 2014 7:42 am

---

I want to file power abuse of orichalcos brandon [Moderator] in the chat against me.

There were 4 untested members in chat, and he was testing them. As soon as it got to me, he told me to host on DN. I asked him to not order me around, since I hate that. If he wouldn't do that, him and me would not have issues. He replied that his position as Moderator allows him to order people around. He kept claiming, that he can enforce the rules, and tell people what to do, in which I gave him a description of the Moderator Position.

A Moderator is supposed to maintain peace on the chat. He/she is supposed to Moderate the forum, removing any offensive or inappropriate content and punish those who missbehave.

He threatened to not test me, if I kept up my "attitude". I agree that I'm not the easiest in conversation, but when a Mod threatens, then clearly something is wrong. He later on threatened to kick me, which he did. He cannot argumentate his own reasons or his own behavior, when I clearly stated, several times, that I'm defending myself against threats of a Moderator.




Chat:


Also he stated, he can fail me for the test, due to my behavior. It supposedly is written in the Testing System. I can only find one comment concerning failing someone for a test.

wasn't active at least in one post you will either get your account deleted or added in the lowest dorm.

Please, Admins, read this and handle this. I do not have any persona issues with him, but he has to understand he cannot treat members like this. I also apologized to him in the duel for how I reacted, but he did not care.
Crow




Posts

: 446


galaxy point

: 3489


Join date

: 2013-08-19


Subject: Re: orichalcos brandon [Power Abuse] Mon Jun 23, 2014 8:44 am

---

Ok,I understand.Sorry for that,i'm gonna fix the problem.

--------------------------------------